I've been critical of the whole Burning Man scene (elsewhere, like on Reality Sandwich), but this is one good thing to come out of it:
World News - Breaking International News Headlines and Leaks
Camping on 'Extraterrestrial', one of the 'streets' at Burning Man 2013
The desert festival in Nevada is inspiring new ideas about temporary homes and contemporary living
The question of building instant, post-trauma communities for the 21st century is one that has racked brains from Syria to New Orleans and Dhaka, but some of the answers could be provided by an experimental festival held every year in a North American desert. 
Burning Man is set in the inhospitable Black Rock desert of Nevada where, this week, 70,000 hippies, techies and adventurers will get down to some serious circus stunts, dancing and nightlong pyrotechnics. Costumes range from a human eyeball to camouflage-style queens in full regalia.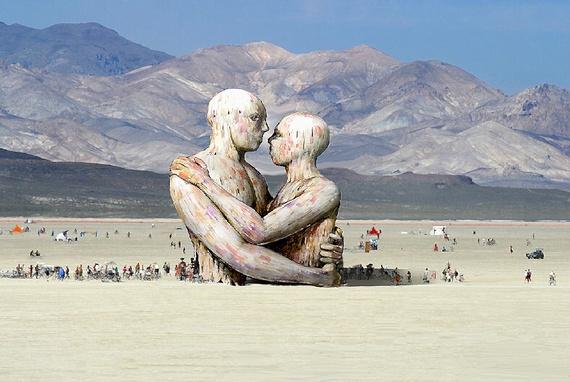 Yet, among these curious desert blooms, it is possible to find some radical, sustainable architecture.
Vinay Gupta, inventor of the Hexayurt, first tested his prototype cardboard living structure at Burning Man in 2003. He believes…
View original post 997 more words